25 Jul 2018
Guest:  JOHN WARD TRIO, at Café Reflections, Shirley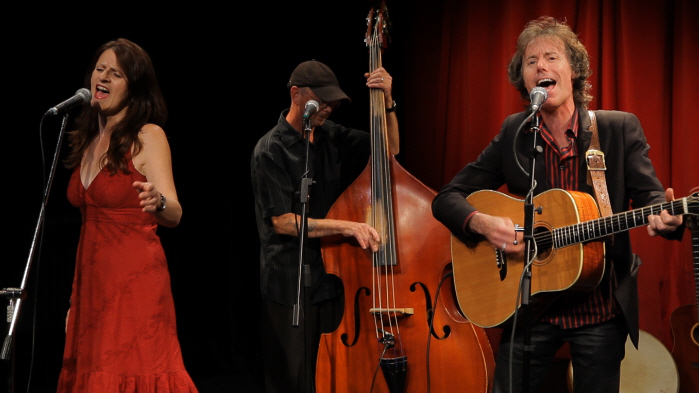 To confirm, at 14:35 Weds. that this event IS going ahead tonight.
From East Anglia, the source of much of their material, come the energetic JOHN WARD TRIO, another Focsle 'first'. Their multi-instrumental line-up includes guitar, whistle and double-bass, which accompany powerful vocal harmonies and sharp, intelligent songwriting. You'll hear ballads delivered with strength while retaining the inherent tenderness of such music, but expect an eclectic blend of humour, entertainment and uptempo numbers. The only reason you won't be dancing in the aisles by the end is because we don't have any aisles… :-)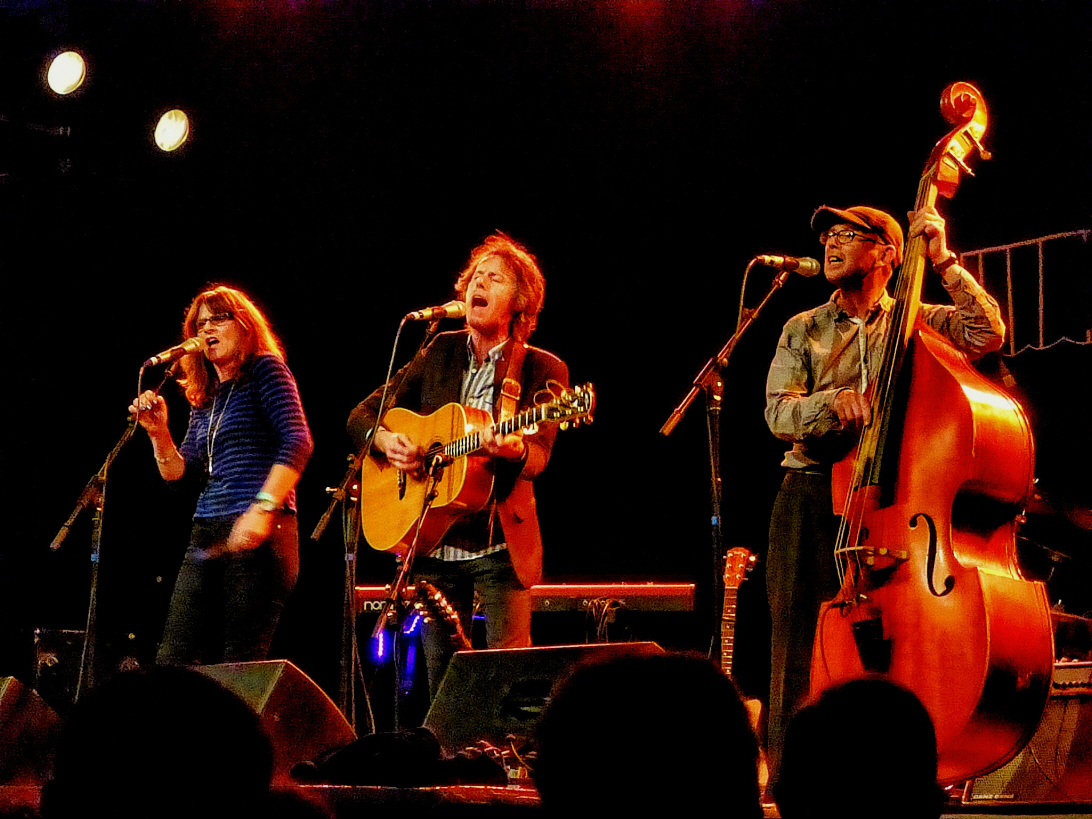 Their website [click the 'link' icon in the heading] is recommended, with plenty of music-clips: one section that jumped out for me is a cultural entity called Broad Roots (a pet project of John's, I gather) which has its own separate tab. My interest was piqued because I don't hold with the idea of narrow categorization for things cultural: apart from its smacking of a convenience for those who market that culture, or for those who lack the imagination to try it blind, it's also a truism that the richest environments tend to be those where different habitats intersect. That ethos clearly feeds the trio's musical offerings.
One of our floor-spots will be one of Jon's and my predecessors in the Organizer role, Debra Chesman, on another welcome visit from the U.S.A. Fine, dulcet-toned unaccompanied singing, mostly of Trad. and more contemporary American offerings, usually incorporating something to join in with. We're also expecting Tony Fry, on a rare visit, and Brian Hooper (becoming a comparative rarity , too!) Also "maybe"-spots from David Broom and fiddler Caroline Cottrell, though they're less certain.
We also welcome back John Knowler to MC. He last did us a mini-'spot' at our previous Reflections visit in August 2017, and has graced us only at our Xmas Party since then (he rehearses on Wednesdays year-round for a choir).
£7 at the door, otherwise the usual guest night arrangements: we're now not likely to have enough time for the singaround element, so will prob. start with support acts, then the guests, twice over. Raffle in interval, with wine and confectionery prizes. While the Trio can perform unamplified, this event will use a P.A., due to the acoustics.
Check out Café Reflections' website here.