5 Feb 2019
Guest:  BRIAN HOOPER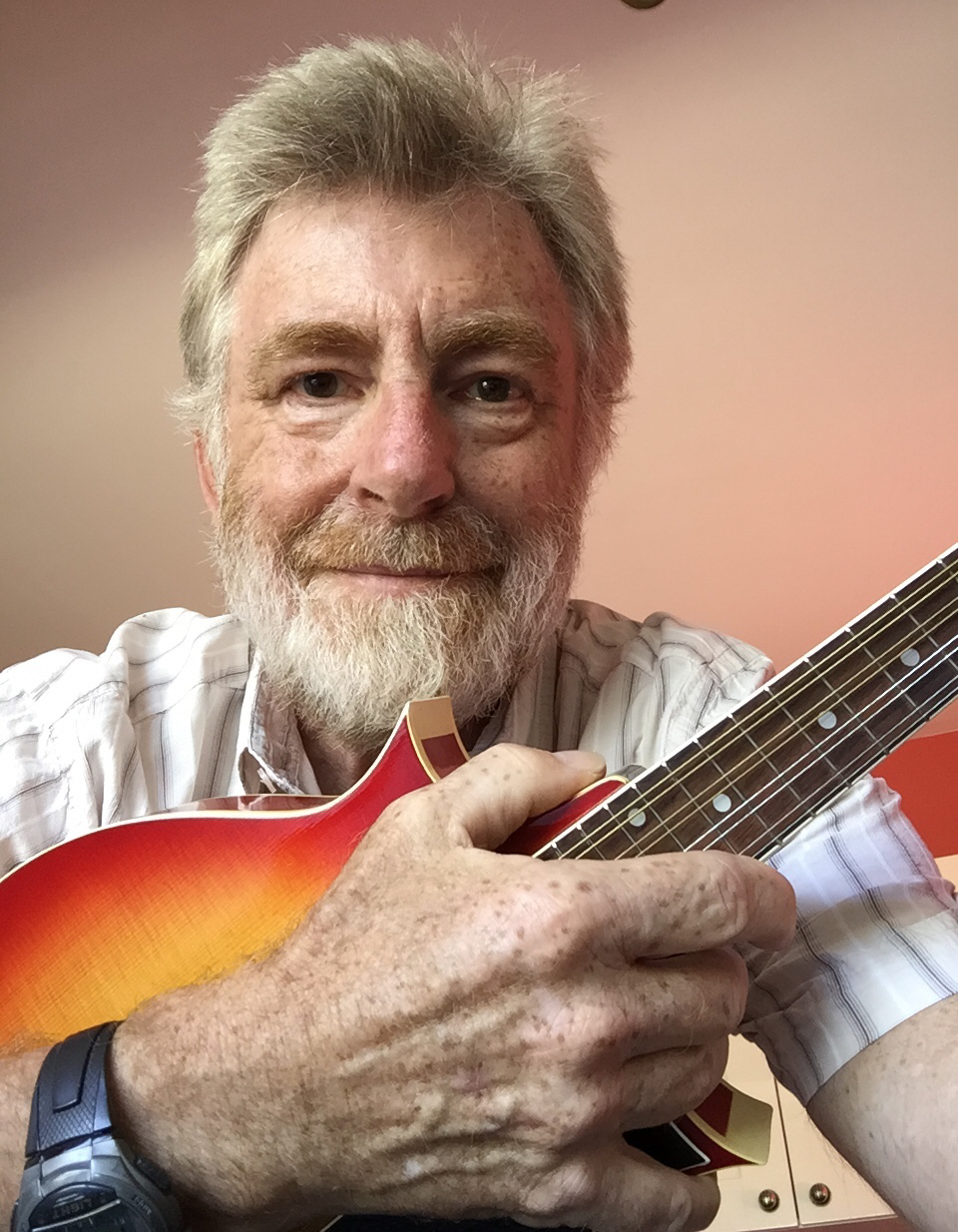 Since FOCSLE Music resurfaced with the new team, this was BRIAN HOOPER's first full gig on 'home turf', launching its new first & fifth Tuesday 'strand'. Brian has been instrumental – and vocal [geddit???] – in keeping FOCSLE Music* going for some 45 years of its long existence.
Musically, he encompasses a vast range, singing solo, and (mainly) accompanying himself on guitar, with mandolin, ukulele, mandola and bouzouki as possible alternatives [he rarely brings all five: while a polished showman, he's not showy]. His tastes, while rooted in Trad. and folk-revival soil, are hugely eclectic and, in the last 15 years, his set-lists have boasted an impressive range of his own varied, sophisticated self-written material, to boot. This purple patch covers much small-p political observation; convincing contemporary re-visitings to traditional songs; surreal (and other) humour; historical reconstruction, etc.
His latest project is one such: having been initiator of, and one third of the songwriting team behind, Look Out! (the story in song of the people connected to the R.M.S. Titanic), he's been giving this material a new twist by focusing on the viewpoint of just the crew. The Night The Ship Went Down premieres in early April 2019…
…but back to Brian's gig: a master of getting audiences to participate (both by joining in – he includes plenty of chorus songs – and with his engaging presentation, which rewards some concentration for his humorous asides), he delivers his music with an infectious joie de vivre and bonhomie (and can do a pretty authentic French accent, if he wanted to pronounce those terms!)
The website (see above), is a tad out-of-date, since health issues have had an effect since about 2012, but the lyrics page (linked to) is worth a read for the sort of originality and wit you'd have heard if you'd attended.
Support provided by John Knowler, making a welcome return after a long absence, and FOCSLE Music stalwart Rosie Marshall.
* in its former guise as The Fo'c'sle Folk Club