11 Sep 2019
Guests:  JOHN MERITON. with Jon Hardcastle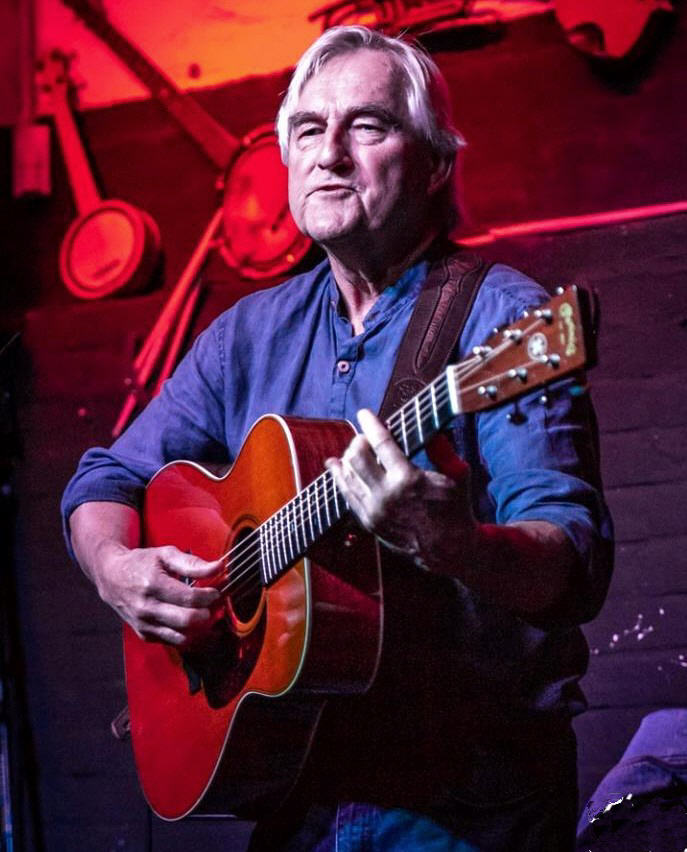 "Observer of life, teller of stories" JOHN MERITON is a singer / songwriter from Hampshire. Having visited The Focsle / FOCSLE Music several times, always displaying his exemplary musical skills, we thought it high time he had some focused, announced exposure. John leads his own trio, with JON HARDCASTLE (guitar, vocals) and IAN MACLAUGHLAN (bass guitar). JON H. accompanied JOHN M., creating a depth of sound and some polished guitar licks.
JOHN MERITON's songs are about life as he sees it: real people, places, emotions and experiences; lyrically and melodically interesting, they take the Tradition forward, without being noticeably OF the Tradition at first hearing. With a powerful, warm and witty delivery, he performs solo with guitar (how he's always previously visited us) and with his eponymous band (numbers of personnel vary) at folk and acoustic clubs and festivals across The South.
In 2010, his first CD, The Line, brought together his old and new songs to celebrate his passion for songwriting and acoustic music. The 2012 disc, The Ballad of Colin Loader, featured songs about his then home town of Emsworth. His latest, The Wind Up Heart Chronicles was released in 2016. Here's a clip: LittleDylan about his grandson, and how fast he's growing (a live recording John had forgotten he'd made!).
M.C. Jon Ellis