11 Sep 2019
Guest:  JOHN MERITON. with [t.b.c.] JON HARDCASTLE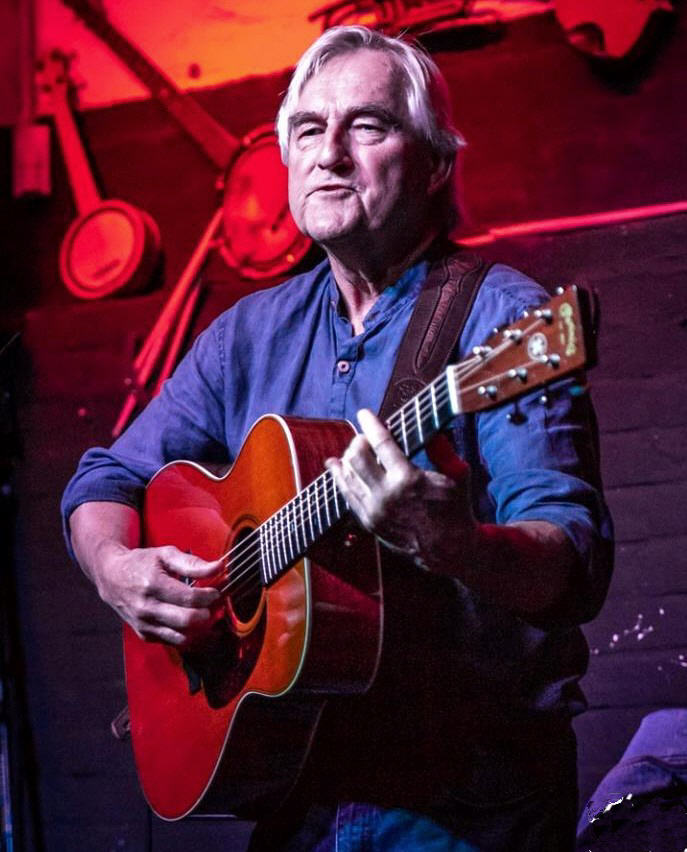 "Observer of life, teller of stories" JOHN MERITON is a singer / songwriter from Hampshire. Having visited The Focsle / FOCSLE Music several times, always displaying his exemplary musical skills, it's high time he had some focused, announced exposure.
JOHN MERITON's songs are about life as he sees it: real people, places, emotions and experiences; lyrically and melodically interesting, they take the Tradition forward, without being noticeably OF the Tradition at first hearing. With a powerful, warm and witty delivery, he performs solo with guitar. He also leads his eponymous band at folk and acoustic clubs and festivals across The South.
In 2010, his first CD, The Line, brought together his old and new songs to celebrate his passion for songwriting and acoustic music. The 2012 disc, The Ballad of Colin Loader, featured songs about his then home town of Emsworth. His latest, The Wind Up Heart Chronicles was released in 2016.
If available, J.M.Trio member JON HARDCASTLE (guitar, vocals) may accompany JOHN M. tonight [t.b.c.]
Please print off copies of John's flyers, and distribute wherever you can.
If nothing seems to happen when you click / tap, check your Downloads folder (for JM_GMflyrs.pdf), or wherever your set-up may default to save it: repeated clicks just put more copies of the file there! Event-flyers are paired with the previous or next guest's: duplex-printing makes TWO 2×-sided sheets also covering the guest beyond this one. This should extend the life of our promo and help spread the word. Thanks.
M.C.: Jon Ellis. Usual Doghouse format will operate, so preliminary singaround before the guest(s), and a raffle in the break, with at minimum, an alcohol prize. Pass-the-Hat collection for the musicians.